We extend a warm invitation for you to join us in Odense, Denmark, for the 46th ICCC. Contributions from any aspect of coordination chemistry will be welcomed.  
The 46th ICCC will host high-impact plenary presentations, cutting-edge keynote, invited and contributed talks, poster presentions and social events. It will be held at the new conference center, ODEON, in the heart of the city of Odense which is in the middle of Denmark and Europe. 
We welcome proposals for themed and sponsored sessions (deadline 30-06-2025).  
Facilities in Odense, Copenhagen and Lund are available for post/pre-conference meetings.
The diverse interests of fellow delegates offer many opportunities for networking and interdisciplinary discussions and we are looking forward to welcoming you to Odense in 2026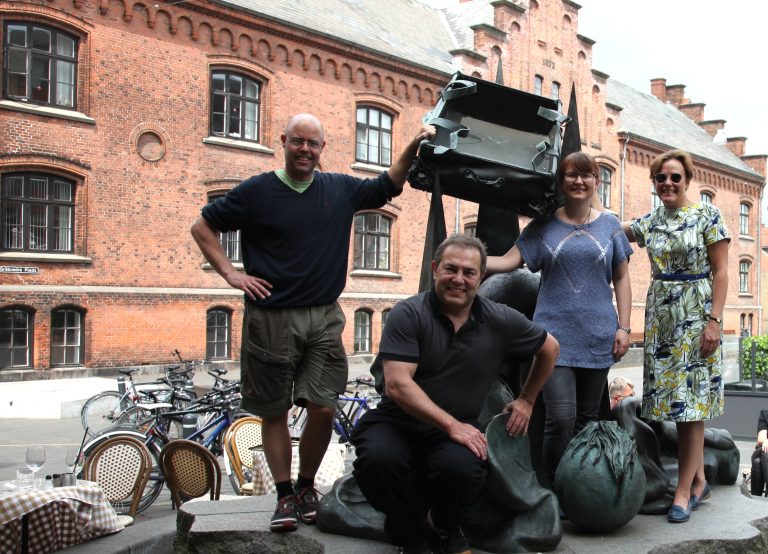 Christine J. McKenzie, The University of Southern Denmark, link
Ola Wendt, Lund University, Sweden, link
Susanne Mossin, Technical University of Denmark, link
Jesper Bendix, The University of Copenhagen, link
The world famous author, Hans Christian Andersen, was born in Odense in 1805. Many statues dotted around Odense are inspired by his fairy tales. We are pictured here with "The flying trunk" (but don't recommend this form of travel to the fairytale city of Odense).